"We provide smarty city solutions to the transportation industry with accountability, passion, respect, and innovation by creating multiuse renewable wireless technology."
- Kevin Yorke, CEO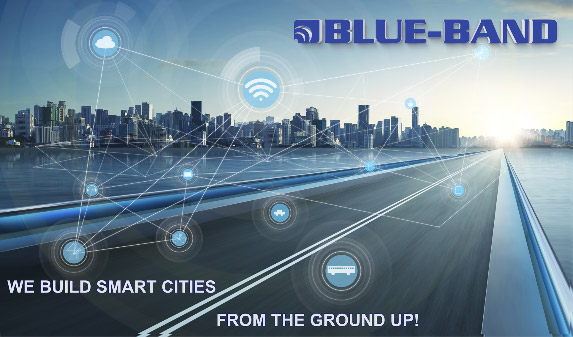 Blue-Band creates next-generation Bluetooth V2X Transportation & Parking Technology solutions to help build Smart Cities that are highly sustainable, safe, and interactive. We have developed the first intelligent multi-use technology that enables smarter intersections, freeways, and parking in a single system. Thus, creating green, budget-friendly solutions for Smart City initiatives by combining Bluetooth, vehicle detection, and renewable state‐of-the‐art independent power system technologies. BLUE‐BAND's green devices are powerful, advanced, and unique.
The autonomous vehicle movement is here, but is our infrastructure ready? Vehicles will be talking to vehicles, V2V, Vehicles to the infrastructure, V2I, then Vehicles will need to talk to everything, V2X. The importance of operational and functional technology is paramount and mission-critical for data, communications, and safety.
Telemetry for autonomous vehicles starts in the roadway and with BLUE‐BAND. Our Bluetooth V2X Transportation & Parking technology solutions with integrated asset maintenance will help shape the smart cities of tomorrow.
Fueled by real-time data, wireless connectivity, and intelligent analytics, an integrated technology solution can help drive new levels of efficiency, security, and profitability one "smart corridor" at a time.
Reduced travel times, increased gas savings, and safer roads are the goals of all transportation managers, and "smart corridors" are the next step in the mission of providing the public with the best possible travel experience.