WE BUILD SMART CITIES
FROM THE GROUND UP
Utilizing intelligent wireless technology has become the forefront of Traffic, Intelligent Transportation Systems (ITS), Security, Access, and Smart Parking projects. Wireless technology has dominated the industry as the preferred method for monitoring and reporting vehicular activity without the need for invasive installation methods. Vehicle Detection Systems (VDS) are the primary contributor to efficiently managing traffic. Magnetometer, inductive loop, video, and radar are the top industry technologies for detection.
The BLUE-BAND Detection Suite is the industry's next-generation of detection devices. The BLUE-BAND Detection Suite is a state-of-the-art above ground-mounted, non-intrusive, wireless, and renewable energy powered devices designed for presence detection and Bluetooth communications.
The combination of sleek modular design with new-age data communications provides clients with unparalleled traffic system management functionality. Maintenance-friendly utilizing solar, battery, and supercapacitors to create an intelligent tri-state power management system, the ARM is the epitome of "GREEN" design.
Volume • Speed • Length Occupancy • Bluetooth ID's
Bluetooth Data Acquisition
(BDA) for Travel Time Systems, Probe Data and O&D
Ramp Metering Systems
(RMS)
Wrong-Way Detection Systems
(WWDS)







Volume • Speed • Length • Occupancy • Bluetooth ID's
Together these metrics enable functionality such as time-based access control, traffic management, and traffic system performance analytics. All of the system's dynamic data and metrics are captured in real-time and stored for use by the owner making it completely customizable. The flexibility provided by the BLUE-BAND detection system will increase safety and efficiency in all transportation applications. Ease of use and installation paired with minimal maintenance, ruggedized modular design, and complete customization with scalability built-in makes the BLUE-BAND ARM the "New Age of Detection" for traffic applications."

Technology Comparison:
| Comparison | Blue-Band ARM | Inductive Loops | Radar | Video |
| --- | --- | --- | --- | --- |
| On Pavement | Yes | No | No | No |
| No Occlusion | Yes | Yes | No | No |
| Origin and Destination Data | Yes | No | No | No |
| Self Powered Utilizing Solar Energy | Yes | No | No | No |
| Gate Control | Yes | Yes | Yes | Yes |
| Bluetooth Discovery For Driver Statistics and Metrics | Yes | No | No | No |
| Low Maintenance | Yes | No | Yes | No |
| Access Control | Yes | No | No | No |
| No cables wireless system | Yes | No | No | No |
---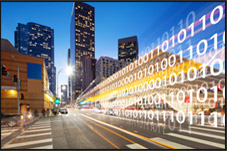 BLUETOOTH DATA ACQUISITION (BDA) FOR TRAVEL TIME SYSTEMS, PROBE DATA AND O&D
BLUE-BAND U-ID detectors do not have the same restrictions as most other devices. They have a wireless footprint that can be placed on each approach and tailored U-ID encryption for global travel time systems.
The flexibility of BLUE-BAND technology gives each end-user the choice of remote connectivity through their secure internal network. A Cloud option is also possible by adding their cellular modem or through the Blue-IOT add-on.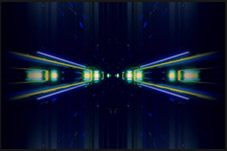 RAMP METERING SYSTEMS (RMS)
The BLUE-BAND ramp meter detection and reporting system provides the most flexibility of any detection platform. The ability to provide wireless contact closures to an existing ramp meter or detector outputs directly over a network in real-time to a master ramp control software enables the flexibility of reducing hardware to operate metered ramp locations.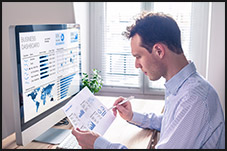 WRONG-WAY DETECTION SYSTEMS (WWDS)
BLUE-BAND technology allows for a never-before-offered 'third principle". This is defined as "predictive wrong-way", which is the ability to calculate where and when the wrong-way driver will be on the roadway.
We cover "predictive wrong way" in our Application Note B-008. Until the whitepaper is released, this app note will give an insight into the basic operation and deployment of a predictive wrong way system.